The Oratory's U10s & U13s Rugby Festival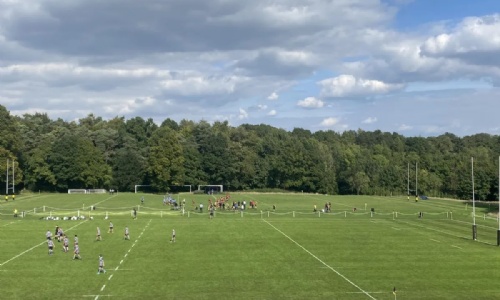 On Wednesday 21 September, The Oratory hosted its annual Rugby Festival. This year we expanded the competition to include both the Under 10s and Under 13 age groups as part of the school's wider Rugby Centenary celebrations.
With approximately 300 players in attendance, it was a busy but fulfilling day of rugby for all involved. With excellent playing conditions, it was wonderful to see the running rugby with the emphasis on skill and passing. In the U13 competitions, St. Paul's completed a double by winning both the A and B tournaments.
Mr. Hennessy, Head of Rugby, added: "Many thanks to everyone who helped organise today's event. It was a hugely successful day of rugby and I'm sure the pupils had a brilliant time playing".
The Oratory 1st XV will be in action next Wednesday evening against Pangbourne College at Henley Rugby Club. Kick-off is at 7.30pm. Please follow @OratoryRugby on Twitter for the latest rugby news.