1st Form Art & Science trip to Kew Gardens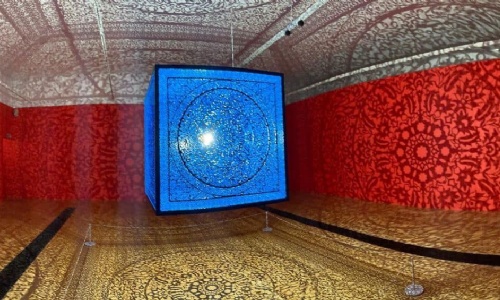 1st Form visit Kew Gardens and the summer exhibition by Anila Quayyum Agha.
Last Friday, 1st Form visited Kew Gardens and the immersive summer exhibition 'All the Flowers are for Me" by Anila Quayyum Agha. This was an excellent opportunity to see how contemporary artists are combining their visual cultural heritage with contemporary manufacturing processes. Agha's work incorporates symmetrical designs of natural forms which are laser-cut out of opaque materials to project beautiful shadows onto all surfaces of the room.
Kew gave both staff and pupils the chance to see a huge diversity of plants and the different shapes they take. 1st Form pupils will be using this influence in future 3D Design and Art projects.