Oratory Racquets Tour to East Anglia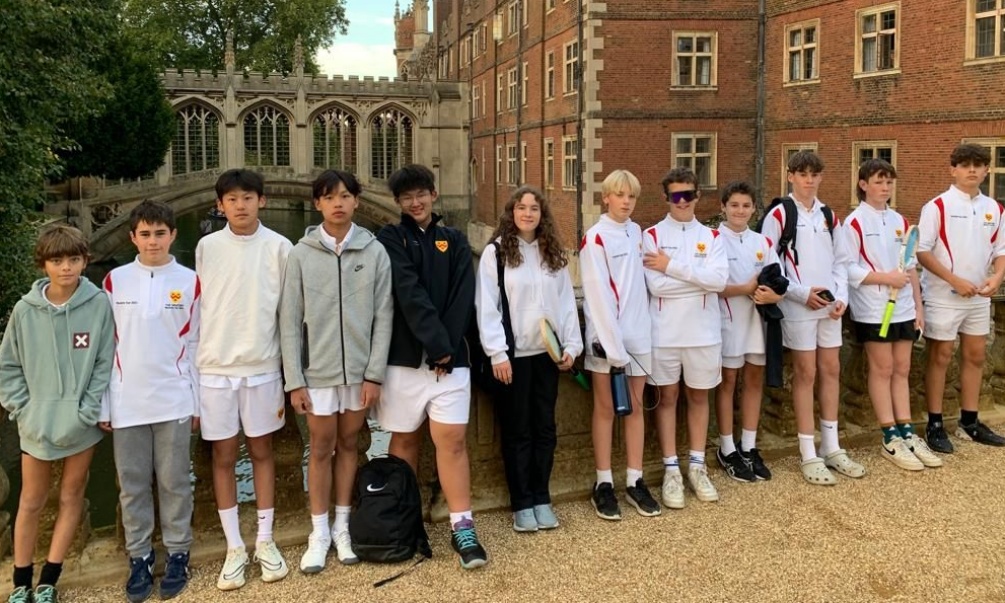 The annual Oratory Racquets tour to East Anglia took place over the Exeat weekend.
This was a great opportunity for pupils in 3rd and 4th Form to experience a variety of racquet sports at new venues.
On Friday, we visited Prested Hall which boasts two Real Tennis courts and multiple padel and tennis courts. Prested, which hosted the 2022 Real Tennis World Championship, was an excellent introductory court for our newer players and a good challenge for our returning players who are used to playing on The Oratory court. Matches were played against juniors from the home club whilst Mrs Fahey delivered coaching clinics on the second court. Padel proved particularly popular as the group adapted to the different types of rackets, balls and the cage.
From Prested, we travelled to Newmarket Real Tennis Club. Here pupils took part in a series of skills and challenges and again adapted to the nuances of a different court. Indeed, the Newmarket court opened in 1901 and plays differently to more modern courts like The Oratory or Prested.
The majority of Saturday was spent at Cambridge University Tennis Club, with the group privileged to be staying at the stunning St. John's College. Cambridge is another two court club and so pupils were able to regularly play matches, including against the Cambridge juniors.
The final day of the tour saw a nice mixture of Real Tennis history and more padel. Hatfield House, originally built in the early 17th century, also boasts one of the oldest and picturesque looking courts in the world, opening in the 1840s. It was the ideal venue to visit before heading to the Padel Hub, a newly opened purpose built facility to grow the game in the UK.
It was a wonderful weekend and way to begin the racquets year. Our pupils had lots of fun playing different sports and it was nice to see them adapting between a traditional game like Real Tennis and a modern game like padel.
Mrs Claire Fahey, Head of Oratory Racquets