A Level Drama Trip to Kin by Gecko Theatre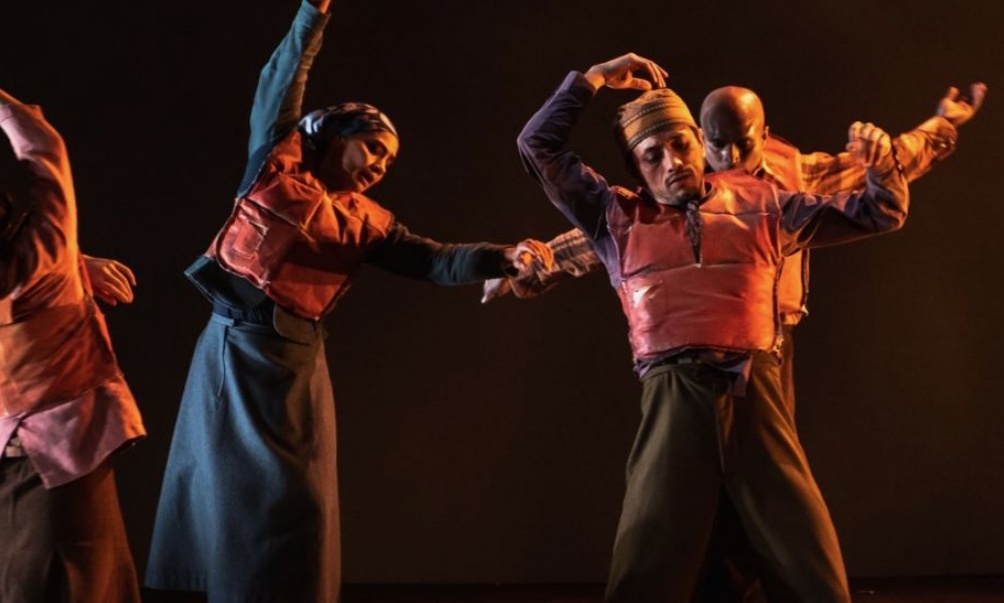 On Wednesday 4 October a group of A Level Drama pupils went to The Oxford Playhouse to watch the latest offering by devised theatre group Gecko Theatre, Kin, which was billed as being "22 years in the making".
It was certainly the most unique production some of the pupils will have seen and encompassed large amounts of physical theatre, puppetry and verbatim theatre to tell the story of immigrants migrating across different countries. The lighting and sound were incredible and were used so creatively in what was a vast visual spectacle and helped to transform the cast of 8 (all of whom were migrants of some form), into what appeared to be a much larger ensemble. The lack of any kind of dialogue did make it hard to follow each story and most of the speech was either in a foreign language or gibberish, however I think that was the point as we were always looking at something foreign, which is how many people just see immigrants as being. There were some incredibly powerful moments, such as an Indian actor painting himself white in order to get through a border.
The costume deliberately kept the period ambiguous and it was only with the addition of orange life vests near the end that the true message of the play really hit home. At times it was an assault on the senses and at 90 minutes run time without an interval, it was intense, however it was an incredible lesson in the plethora of storytelling devices. The play is only on for two performances so it was certainly a privilege to have been part of the audience at this extremely popular production.
Jonathan Bonnett
Head of Drama