The Oratory Real Tennis Triumphs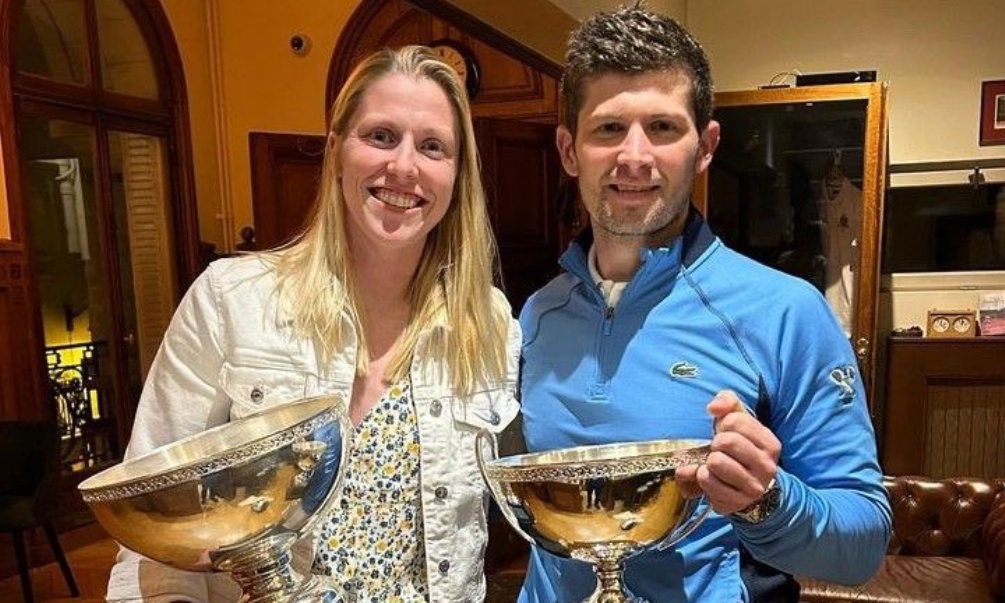 The Oratory is delighted to have enjoyed a series of Real Tennis triumphs in recent months for both its staff and alumni.
On Saturday 30 September, Claire Fahey, Head of Oratory Racquets and reigning Women's Real Tennis World Champion won her 13th Women's Real Tennis French Open (unbeaten since 2009) in straight sets for both the Singles and Doubles titles.
Also competing and triumphant in the French Open was Old Oratorian Nicky Howell (OS: 2000 – 2004), who won his first Men's Singles title.
Claire Fahey says, "It is very special to share French Open victories with Nicky Howell – definitely a day for The Oratory School's sporting record books!"
Earlier this year, Mikey Hennessy, Oratory Head of History and Head of Rugby claimed the Irish Men's Real Tennis Singles and Doubles titles.
Mikey Hennessy says, "I first learnt to play Real Tennis as a pupil at The Oratory. It's been great to see the Real Tennis Club go from strength to strength, the popularity of the sport amongst pupils and staff and for our players to also be doing so well in competitions, most recently on their East Anglia tour."
Steve Tomlinson, Director of Sport, says "The Oratory is proud to have such inspirational sports men and women within its staff and alumni. The Oratory is one of only 4 schools in the UK to have a real tennis court, so if you are interested in playing Real Tennis, fancy a different challenge or just want to get on court with a World Champion then please get in touch: pros@ortc.uk."
Real Tennis is played in an asymmetrical court which contains many unusual features, sloping roofs, openings (galleries) in the walls and a main wall which has a kink in it (tambour). The game is played with racquets made of wood and hand-made balls and uses a scoring system similar to that of "lawn tennis" with the addition of a "chase". The Oratory Real Tennis Club is led by Head Professional, Rob Fahey MBE, the former Men's Real Tennis World Champion.