Oratory Hockey U15 XI Team become Oxfordshire County Champions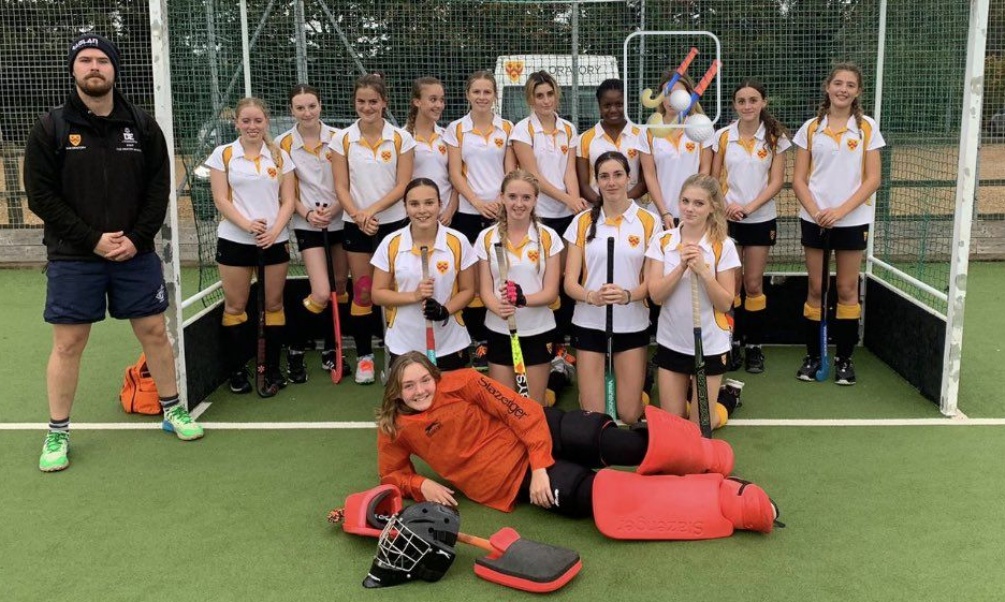 On Wednesday 11 October, the Oratory Hockey U15 XI team travelled to Bloxham School in Banbury to take part in the Oxfordshire County tournament.
The fixture card was daunting but the team showed true Oratory endeavour and determination throughout the day. The first game was against Oxford High School. The girls dominated through an effective press and produced consistent outcomes when they got into the 'd', running out 3-0 winners, with Baker, Gurney and Cole scoring the goals.
After a long break, the girls played their hardest pool match of the afternoon against Cokethorpe. The girls fronted up well, made good use of the width of the pitch and attacked in the right areas, running out 1-0 winners.
Another break gave the girls time to redraw game plans. They needed to make use of passing the ball across the back and not running into flat sticks and they did just this against Bloxham, winning 1-0.
In the final pool game against Headington School 'B', the team won comfortably with Cole, Latimer and Gurney scoring.
After winning all games, the final against St Edwards Oxford (Teddies) took place. This was a very close final, with Oratory having to defend hard. The back four of Fiorentino, Davis, Bayfield and Robertson held firm and would not let Teddies get a goal. The match finished 0-0, which meant Penalty Flicks. Cole stepped up first and buried her penalty, quickly followed by Baker slotting hers. Then, up stepped Thompson; our GK made her one and only touch of the game saving Teddies second penalty and then forcing their third penalty onto the post. Davis and Fiorentino then scored their flicks for the girls to win the U15 Oxfordshire Hockey County Tournament.
Jimmy Dodworth, Oratory Hockey Coach says, "Proud would be an understatement. A huge effort was put into this tournament and I am really happy that all the girls' hard work is now paying off and highlighting how far as a team these girls have come."