Loquitur Talk by Sarah Woodard, an Associate at EQT Partners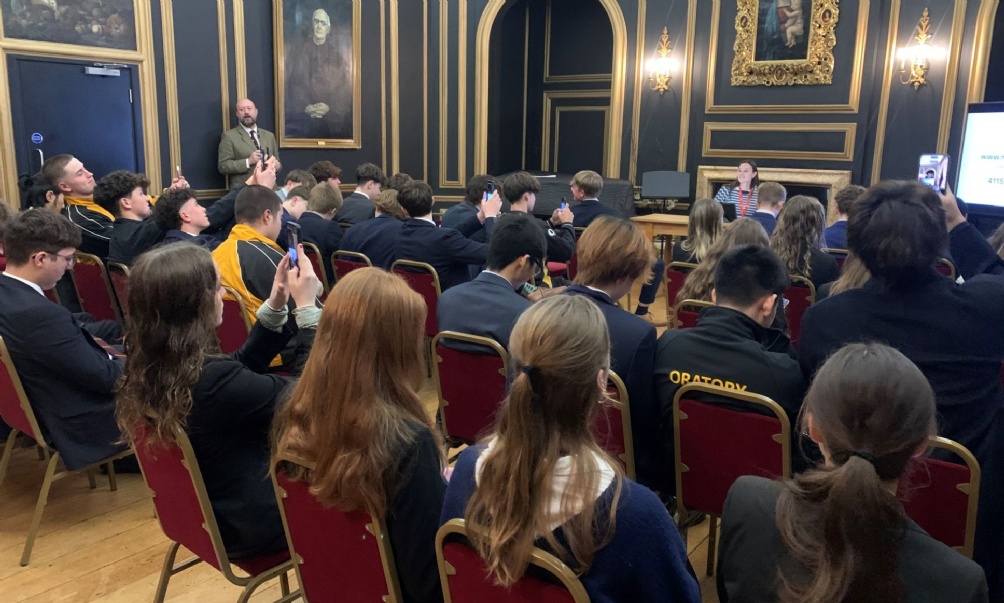 We were honoured to have Sarah Woodard, an Associate at EQT Partners, as our speaker at Loquitur on Tuesday night.
Sarah gave a superb talk about her pathway through university, her change from medicine to banking and investments, and along the way she shared super advice.
Sarah is an Associate at EQT Partners, a Swedish Private Equity Firm, working on their Coverage and Fundraising team. She works with European and Middle Eastern investors to help fundraise for EQT's private market funds and manage existing client relationships. Previously, Sarah was an analyst at H.I.G. Capital in the Capital Formation Team and at Goldman Sachs Asset Management on the UK and Ireland Institutional Business team.
Sarah also spoke about her commitment to help others; she co-chairs the Future Leaders Shadow Board for the Women in Banking and Finance Organisation and is a One Young World Ambassador. Sarah was named a 2022 Rising Star in Investment Management by WeAreTheCity and listed in the 2023 "Ones to Watch" in The City by Brummell Magazine. Sarah graduated from Bristol University with a degree in International Business Management.