The Oratory Celebrates BSA Boarding Week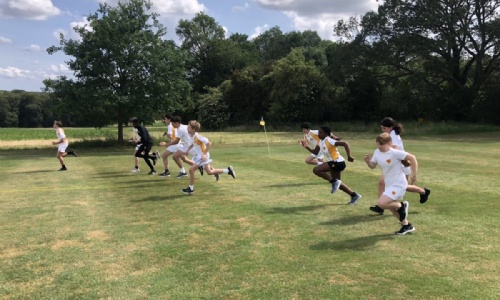 The Oratory was delighted to join BSA Boarding's 'National Boarding Week' initiative last week with a variety of fun-filled activities celebrating boarding school life.
On Monday, Oratory Sport organised a 2k House Relay Challenge with 10 junior relay teams taking part. On Tuesday, a community-based litter pick saw pupils tidying up around the school with the winning House receiving chocolate cake for tea as a reward! On Thursday, Wootten House took a twist on the Inter-House Bake Off challenge with a fridge and mug cake session - also a great way of celebrating the end of exams. Pupils took over the 6th Form Centre and invited the whole school community to 'rise to the occasion' quite literally and bring a mug to make a microwave mug cake! The grand finale to our Oratory National Boarding Week celebrations took place on Saturday with a 'make your own pizza night' - a wonderful opportunity to all come together and try out the brand new school pizza oven.
Boarding at The Oratory provides a foundation for life, success, and personal friendships that last forever. Our boarders experience a nurturing home environment under the supervision of our outstanding Housemasters and Housemothers. We also offer our boarders a whole host of new social and cultural opportunities that contribute another dimension to their broad Oratory education. To find out more about boarding at The Oratory, please click here.