School Prefects for the Academic Year 2023-2024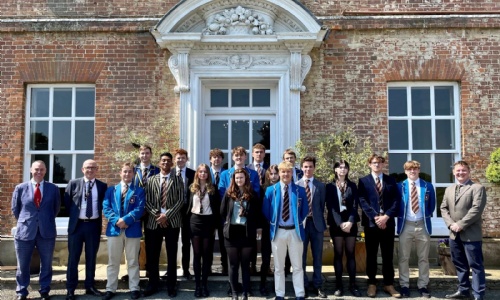 Delighted to introduce our School Prefects for the academic year 2023-2024.
Training and planning begins next week, when each prefect will be encouraged to think of areas of school life that they would like to enhance. The day will end with a celebratory Mass.
Oratory Prefects for 2023-2024:
G. Bowers
M. Briffett
J. Bradley
G. Cannon
G. Clark
J. Ford
C. Forsyth
G. Ganagabalan
H. Gould
R. Gritton
F. Kimber
H. Maloney
W. Muckalt
A. Parry
A. Snowden
J. Wainhouse
G. Whelpton

Congratulations and good luck everyone!