The Oratory Hosts its Careers Fair 2023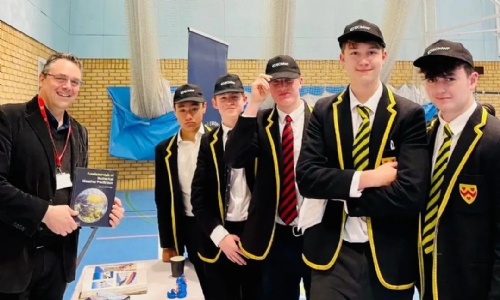 On Friday 12 May, The Oratory School hosted their first Careers Fair since the Pandemic. This was an excellent event where over 150 pupils were able to interact with employers and employees from a range of different companies and job sectors.
The Oratory School was excited to host companies such as Deloitte and Gelfand, Rennert & Feldman from the financial sector, and the Law Firms Freeths LLP and BDB Pitmans LLP. Furthermore, the school was able to facilitate interactions with employees and employers from STEM, including VIAVI Solutions, ECMWF - the European Centre for Medium-Range Weather Forecasts and Raceparts (UK), as well as talks with members of the Military.
In addition, pupils had the opportunity to talk with subject specialists and gain an insight into careers in Business, Entrepreneurship, Ai & Energy, Recruitment, Life Coaching, Leadership and Management Consultancy.
The Careers Fair was ably supported by our fantastic Alumni Network and our Friends of The Oratory School Parents' Association.
We look forward to putting this event on next year, hopefully adding to what we have done this year, and continuing to offer as many different experiences for Oratory School Pupils as possible.