School Governor & OO Jonathan Hobbs is Royal Waterman at King's Coronation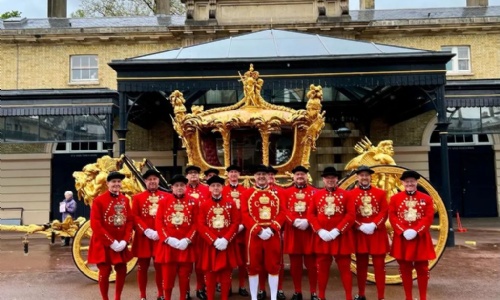 "It was an honour and a privilege to represent the Royal Watermen as part of the King's Bodyguard at the Coronation. I am extremely proud of currently holding one of the most ancient appointments in the Royal Household and being part of the Coronation procession is an experience I will treasure forever" says Jonathan Hobbs, School Governor, Old Oratorian and Managing Director of historic boating company, Hobbs of Henley Ltd.
Historically, Hobbs of Henley Ltd has escorted the Monarch and Crown when they have travelled on the River Thames and, in more recent times, they have attended State occasions either in processions or on carriages. Jonathan and his family-run company's continued close involvement with the Crown recognises the important part that the River Thames has played in the long and rich history of the monarchy.