The Oratory Appoints New Assistant Head (6th Form), Dr David Moses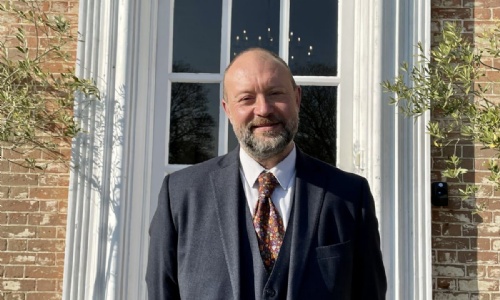 The Oratory is delighted to welcome Dr David Moses as its new Assistant Head (6th Form), who joins at the start of this Trinity Term 2023.
David joins us from Ampleforth College, where he was Head of Careers and Higher Education. During his time at Ampleforth he has also held the posts of Teacher of English, Head of Music Scholars, Housemaster and Head of School at St Martin's Ampleforth. David has a PhD in Medieval Literature from Edinburgh University and continues to research, teach, and inspire students to read Medieval Literature.
Here are a few introductory words from David on his new role:
"I am delighted to join The Oratory in the role of Assistant Head (6th Form) and have thoroughly enjoyed meeting everyone over the first days of the summer term, and especially the delightful 6th Form students, who it has been a pleasure to know better each day.
I feel passionate about the process of equipping young people for their move into adult life, and supporting their aspirations and choices, especially when it comes to higher education. I have experience with UK, European and US applications to university and colleges, alongside which is my understanding of Degree Apprenticeships, as they become established and evolve. Consequently, I am keen to share the broad range of exciting opportunities with our young people, as well as to give them all of the individual support possible to enable them to strive, thrive and flourish in their future endeavours.
I am eager to see our pupils fulfil their academic potential. I relish the opportunity to form good working relationships with students, to support them in their friendships – which may last a lifetime – and encouraging them to flourish as individuals who want to be the best version of themselves.
I have a zeal for forming relationships which allow me to find the potential in each individual student. I hope they have already found that I am open and approachable - they will have tailored individual support and advice delivered from my base in the 6th Form centre.
I will be available on Results Day to assist U6th Form pupils and their parents with the finalisation of their UCAS applications."