Adelphi Society's World Book Day themed Debate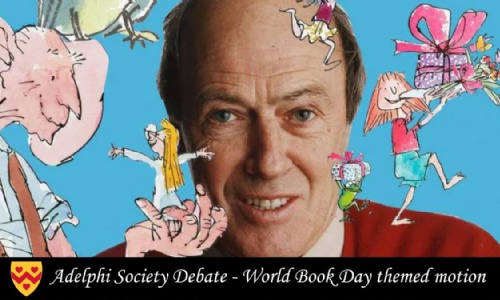 Following hot on the heels of debates in the papers about the editing of Roald Dahl's work, the motion for debate this week for the Adelphi Debate Society was: "This house believes we should edit and update the work of past children's authors to conform to modern-day views."
The event was well attended, and the motion really divided opinion with several questions asked from the floor.
Essentially, students recognised that certain phrases and ideas should be edited when books are packaged for young children; however, the overwhelming majority of those present felt that past versions of Children's Literature should still be available. They felt that it was the responsibility of parents and teachers to educate children about controversial aspects of these books.