U6th Form History and Politics trip to Parliament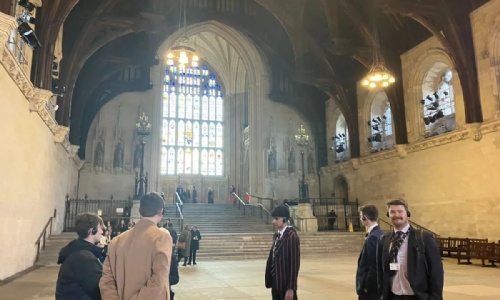 The History and Politics Department's annual trip to Parliament was another huge success.
Politics and History students from U6th Form were given the opportunity to visit the 'Seat of Government' in the UK, and one of the most historically significant buildings in the UK since it was built in 1065. The boys were fortunate enough to have an excellent tour guide who was able to provide links to the Politics and Government course and the Stuarts module our Historians have studied this year. We were able to visit both the House of Lords and the House of Commons and see how their set-up and design encourage discussion and debate.
We finished the trip with a group meal at Pizza Express before heading back to school for Period 8. I would like to thank Mr Hennessy for organising the trip and for Mr Fogg's assistance on the day.

Jimmy Dodworth, Teacher of History