Oratory 1st and 2nd Form watch 'A Christmas Carol' at Reading Rep Theatre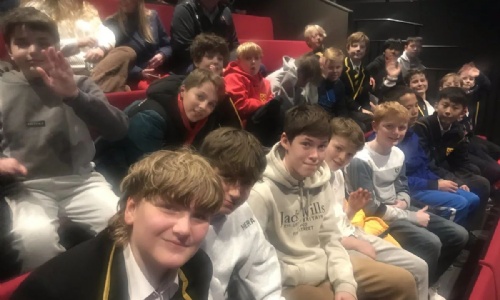 On Wednesday 30 November the junior school pupils got into the Christmas spirit a little early and attended the Reading Rep production of A Christmas Carol. Adapted into a uniquely Reading setting by Beth Flintoff, the pupils discovered a world where "the Christmas spirit is plentiful. It's found its way everywhere except Huntley and Palmer's Biscuit Factory, where Scrooge reigns terror amongst his employees. Will a visit from a familiar ghost or two help bring the sparkle back into Scrooge's Christmas?"
Having studied the text in class the students were able to enjoy a retelling of the tale that included a female "Bobbi" Cratchitt bringing a new dimension to a classic. A fun night was had by all!