The Oratory 1st XV's Rugby Tour, Dublin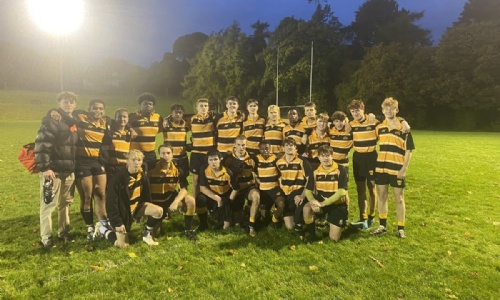 Over the half term break, the Oratory Rugby Club travelled to Dublin for its annual senior squad tour.
On Friday evening they played against St. Gerard's in Bray. In a back and forth contest, they were eventually defeated by 27 points to 26 with Oratory tries coming from N. Coates (2), S. Shodeinde and T. Rume-Tabiowo.
The next day they toured Croke Park, home of the GAA. This was a fantastic insight into the world of hurling and Gaelic football as well as the important place the stadium holds in Irish history. Indeed, alongside the corporate boxes and state-of-the-art facilities, it was rather poignant to hear of the events of Bloody Sunday in 1920 where multiple people, including one of the players, was killed during the Irish War of Indepdence. After some time around the city, they made their way to the Aviva Stadium to watch Leinster versus Munster, featuring multiple Irish internationals. Despite Mr. Hennessy's best efforts, the boys supported Leisnter, the home side, as they defeated their arch-rivals by 27 points to 13.
Mr. Watson, 1st XV coach, says: "it was an incredibly fun weekend for all involved and I am sure the boys made memories that will last a life time. Many thanks to St. Gerard's for their wonderful hospitality."