6th Form English Literature: Theatre Trip to The Woman in Black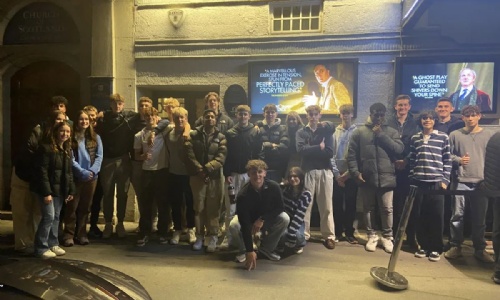 On Tuesday 18 October, L6th and U6th English Literature pupils went to London to see The Woman in Black. Susan Hill's acclaimed gothic horror has been performed at the Fortune Theatre in Covent Garden since 1989 and the group were thrilled to have seats in the Stalls, right in the middle of the action.
It was an incredible production using only three actors who commanded the stage at all times. Pupils found the play exhilarating and it's safe to say that some were more terrified than others!
A thoroughly enjoyable evening which enhanced our study of Frankenstein and we look forward to the next outing.