School Uniform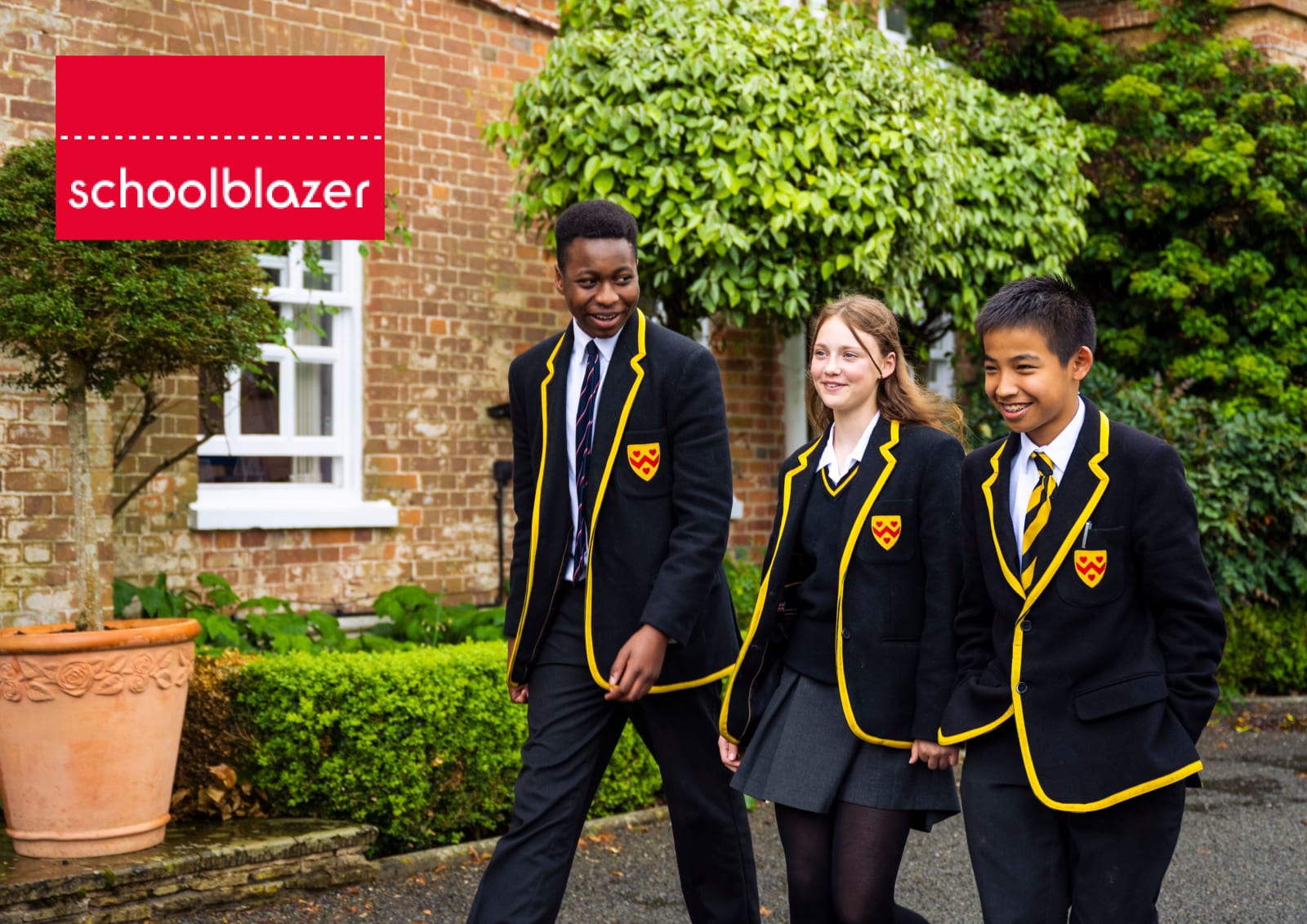 The Oratory's Uniform Supplier aims to become UK's Most Sustainable Clothing Retailer
The Oratory is proud to be working with SchoolBlazer, an ethical and sustainable uniform and sportswear supplier which is now aiming to become the most sustainable clothing retailer in the UK. To do this, ShoolBlazer have identified some core initiatives which you can read more about here:

Reducing CO₂
90% of the CO₂ we produce is in the creation of the fabrics in our garments, from fuel for tractors on the cotton fields through to the heat required for complex chemical reactions. It all takes energy. We offset all of our CO₂ production through a legitimate carbon neutrality programme with CarbonNeutral™. To offset our carbon, we choose projects for green energy in countries linked to our suppliers or to plant trees in accredited programmes. But we're not stopping there. Each year we will look at ways to reduce our overall CO₂ and each step we take towards a new project involves the consideration of the project's specific carbon output and the company's overall balance. With fabric production responsible for the lion's share of company carbon output, a new project is in place to research lower carbon yet durable fibres.

Single-use plastics
We used plastic bags to protect our garments during manufacture and transport. We need to be careful, damaging less than 0.1% of our garments during this time would produce more CO₂ and landfill than the plastic packaging creates. However, we have worked hard to find a solution. Our jackets are now shipped in reusable bags which are returned to the factory in a cycle. The majority of our remaining products are now shipping in paper bags. Of the 44 garments provided for The Oratory, all are currently being placed in a paper bag or card surround upon production, before being sent to our warehouse for storage and shipping to parents.

Recycled fabrics
Polyester is our No.1 fibre; durable, flexible and great for sportswear. However, it is produced from oil and doesn't degrade once the user has finished with it. So, we began moving most of our polyester garments to recycled polyester which uses about 15% less CO₂ and reduces the amount of plastic in landfill. We are working with reputable suppliers and fully testing all our garments in use before adoption, to ensure the durability of the new fabrics isn't compromised. We are proud that we are now able to offer schools a complete range of recycled sportswear, with a target of over 95% of all sportswear by 2024. Our team are also looking into more fabric alternatives for uniform and will continue to research more eco-friendly options for our schools.

The Oratory Garments
Here are the changes we have made or will be making for The Oratory garments:

Shirts
Currently being changed to Responsibly Sourced Cotton (BetterCotton). All shirts will be made in this by 2024 at the latest (aiming for 2023).

Knitwear
(50% Cotton 50% Acrylic, for durability). The 50% cotton is made with Responsibly Sourced Cotton (BetterCotton).

Ties
Eco-ties made using yarn from plastic recycled bottles, sent in a biodegradable sleeve.

Midlayer
Made with Recycled Polyester.

House T-shirts, Rugby Shorts, Skort, Polos, Crested T-shirt, Stormproof Jacket, Training pants, Puffer jacket, Games bag, Leggings,
Hoodie - all made with Recycled Polyester.

Softshell, Sublimated rugby shirt - all will be made with Recycled Polyester for Autumn 2024.
Find out more about SchoolBlazer's ethical and social responsibility here.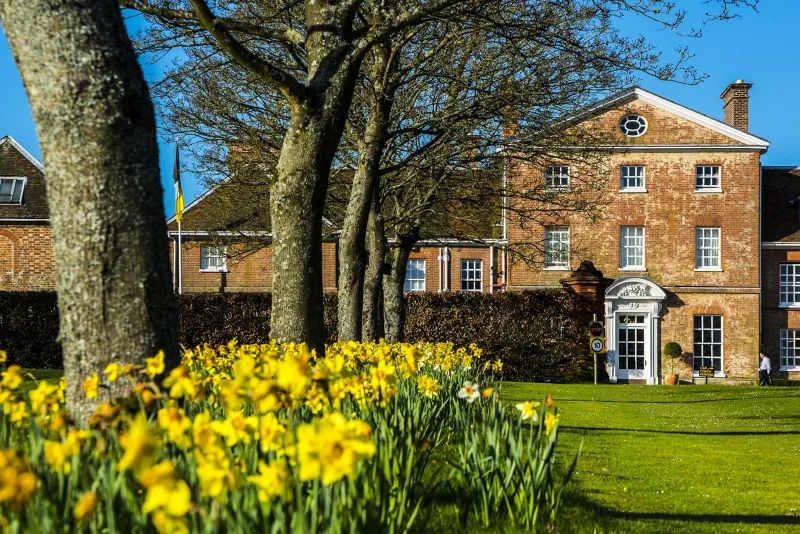 Double Click To Change The Link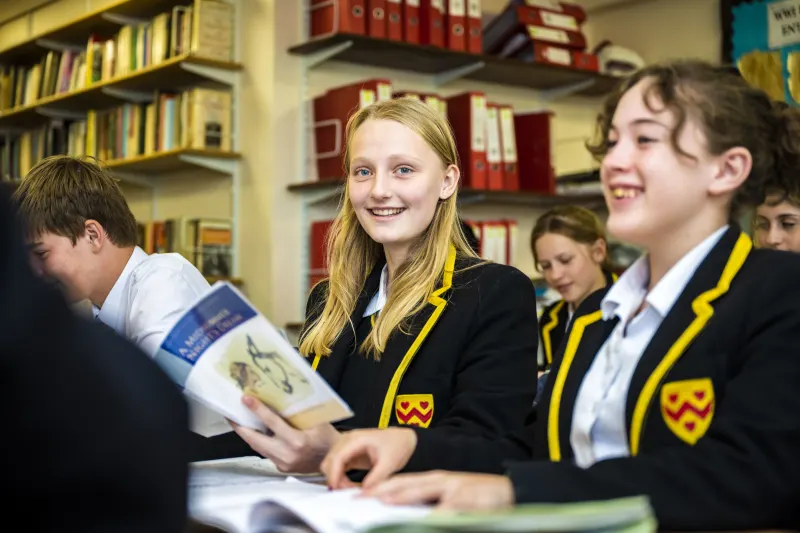 Double Click To Change The Link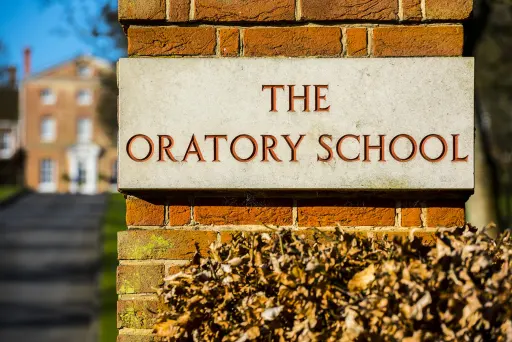 Double Click To Change The Link