Old Oratorians
The Oratory Community
We firmly believe in the Oratory Family, a community where everyone is included: pupils and their parents, Old Oratorians, former parents, current and former staff, and friends.
The Oratory Family is invited to join The Oratory Community – an online social and professional networking platform - designed to connect the Oratory Family wherever they are in the world.
Old Oratorians
The Oratory connection doesn't stop at the end of the Upper Sixth. Old Oratorians are a powerful community and something its members want to be a part of forever. Old Oratorians carry their warmth and affection for the school with them long after they leave the school and wherever they are in the world.
Our Old Oratorians have followed very diverse career paths, from the retired Lord Chief Justice, Lord Judge, to Lord Berkeley of Knighton (the composer Michael Berkeley), a newly appointed Privy Counsellor, CEOs of charities, military leaders, actors, sportsmen, journalists, and top business men.
The strength, cordiality, and camaraderie of the Old Oratorian community is not to be underestimated: it is a wonderful, supportive network always willing to help where they can, and truly embodies the spirit of our Founder: Cor ad cor loquitur.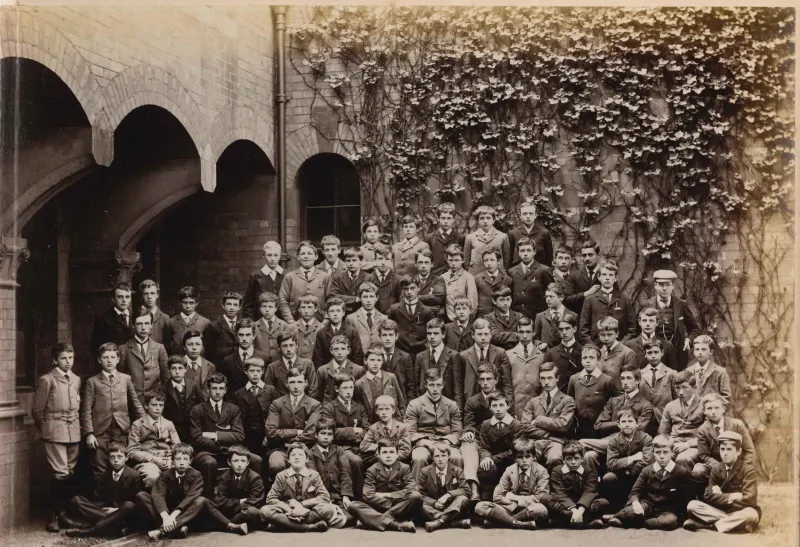 Double Click To Change The Link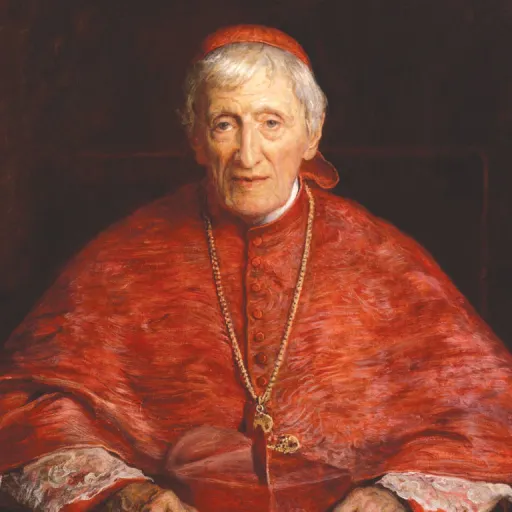 Double Click To Change The Link
Keeping in Touch
Old Oratorians keep in touch with us and with each other via our social networking site The Oratory Community. The platform allows you to reconnect with old friends and make new ones. It provides the opportunity for professional networking – giving opportunities for such things as mentoring, jobs, internships, and introductions. There is also plenty of room for social interaction through groups and discussions. Past copies of The Oratorian Magazine can be found on here as well as details of all events for Old Oratorians. We also encourage you to share photos and memories of your time at school.
You can also follow us on Twitter, Facebook, and on LinkedIn.
We love to see Old Oratorians back at the school, and the pupils are always keen to hear about your time at school and learn what you are doing now. If you would like to speak at an enrichment talk or attend one of our careers fairs, that would be enormously welcome.
We also organise reunions at the school or in London and speakers are always welcome. Details of our upcoming events are listed on the Oratory Community.
In order to stay in touch we need you to register your details on the Oratory Community. This will ensure that you receive all communications – including invitations to events, The Oratorian Magazine, and e-newsletters.
If you have any questions please contact Hasna Bloore, Development & Alumni Relations: community@oratory.co.uk / 01491 683591.
Private Members Club Membership
Old Oratorians qualify for discounted or complimentary membership at four London private members clubs. Please see below for further details.
The Sloane Club, Chelsea
The Sloane Club are delighted to offer Old Oratorians the benefit of a 50% discount on the joining fee.
Visit www.sloaneclub.co.uk to discover more about membership. To apply for membership and use this special offer, call 020 7730 9131 or email Membership Executive, Georgia Bew on gbew@sloaneclub.co.uk quoting 'The Oratory School'.
National Liberal Club, Westminster
The National Liberal Club are pleased to offer Old Oratorians under the age of 29 Junior Membership. A Junior Member pays no entrance fee and a reduced annual subscription.
Visit http://www.nlc.org.uk/membership to find out more about the club and to apply for membership.
The Rag - Army & Navy Club, Pall Mall
The Rag - Army & Navy Club are delighted to offer Old Oratorians aged between 18 - 29 a very low subscription rate, which is currently £253.20 (or £21.10 per month).
Visit www.armynavyclub.co.uk) to find out more about the club and membership. To apply for membership, please contact the Membership Secretary on membership@therag.co.uk
The Lansdowne Club, Mayfair
1824 membership is available to those aged between 18 and 20 inclusive for a one off payment of £1,000. This will provide membership for up to 7 years, or until the age of 24 inclusive.
Visit www.lansdowneclub.com to discover more about membership. To apply for membership email membership@lansdowneclub.com quoting 'The Oratory School'.
The East India Club, St James's
Old Oratorians under the age of 25 qualify for the J7 scheme which offers a discounted membership rate.
To apply email the Membership Secretary on Membership Secretary for more information.
Old Oratorian Rugby Link with Belsize Park Rugby Club
Looking to join a rugby club? Belsize Park Rugby Club is London's most central rugby club with its home grounds in Regent's Park and training by Russell Square (Zone 1) - perfect for Old Oratorians working and living in the capital. The club is for players of all levels including social players.
In 1871 Belsize Park RFC was one of the 21 clubs at the inaugural meeting of the Rugby Football Union, and therefore became pioneers of the game of Rugby Union. However, in 1878, Belsize moved to form Rosslyn Park RFC - going on to become one of England's leading clubs.
It was not until 1972 that the current incarnation of Belsize Park RFC was re-established by Old Oratorian John Connelly (OS 1962-4) and his late brother Derek (OS 1959-63). John is the Life President of the Club.
The Club has five weekly sides, a Vets team, an irregular 6th XV and are aiming to launch a women's team this year. The 1st XV compete in London 1. The 2nd, 3rd and 4th XVs compete in the Middlesex Merit leagues as well as invitational tournaments. The 5th team embody the best of social rugby. They also have a monthly Vets side and strong ties to a local mini section, namely the Regents Park Royals. The club is known for being the most widely toured amateur clubs in the world – with one domestic and one international tour per season.
To find out more please contact the Club: join@bprfc.co.uk / http://bprfc.co.uk/.
The Oratory School Society
The Oratory School Society Committee provides support to the Development Office and manages the Pereira Award.
The Pereira Award is a monetary award for the Upper Sixth Form and Old Oratorians who wish to undertake an endeavour in the spirit of George Pereira (1865-1923), an Old Oratorian who served in the army as a Brigade Commander (Boxer Rebellion; 2nd Boer War; WWI). Pereira was an impressive explorer, fluent in Mandarin and was the first European to walk from Beijing to Lhasa.
The award will be considered for any adventurous travel, journey or activity which is 'original, shows independent thinking, understanding of different cultures, communities or languages or is simply in the spirit of Old Oratorian camaraderie'. This could be for charity, personal development or for some form of research project.
Past winners have included Paul Bettesworth (1996-01) who completed a 6,200m technical Himalayan Summit Climb – Lobuche Peak in the High Khumbu Valley of Nepal, and James Richardson (2001-08) who ran 200 miles in 20 races.
For more information please contact community@oratory.co.uk
Please click below to apply for this academic year 2022-2023. Deadline is Monday 3 October 2022
The Oratory Schools Foundation
The Foundation is a charitable trust established in 1971 by Sir James Comyn (OS 1933-38), Old Oratorian and Governor of the School. The Foundation has provided bursaries to pupils; helped to fund numerous gap year projects all over the world, which have been to benefit others; and provided additional facilities for the school.
The Foundation receives donations and legacies but is primarily funded from investment income and the proceeds of the 200 Club. To join the Club, or for more information, please download the form below or email Jamie Sehmer on jamie@sehmer.demon.co.uk