Fees
School Fees Academic Year 2023/2024
Registration Fee: £150 for parents living in the UK and £250 for parents living outside the UK.
Acceptance Deposit: £1,000 for parents living in the UK or EU and £10,000 for parents living outside the UK or EU.

Senior School & 6th Form (Years 9-13):
Boarding & Tuition (UK and overseas): £14,437 per term
Day Pupils: £9,920 per term
1st Form & 2nd Form (Years 7 & 8):
Boarding & Tuition: £9,878 per term
Day Pupils*: £7,155 per term
Weekly Boarding Fees (5/6 nights):
Years 7 and 8: £9,364 per term
Years 9 to 6th Form: £13,608 per term
Flexi Boarding Fees:
Years 7 and 8 (2/3 nights): £8,254 per term
Years 7 and 8 (4 nights): £8,994 per term
Years 9 to 6th Form (2/3 nights): £12,421 per term
Years 9 to 6th Form (4 nights): £13,222 per term
Occasional Boarding Fee: £68 per night
Exeat Weekends (boarders only): £172.50 weekend stay in school
*All day fees include tuition and lunch, any additional meals will be charged at £3.50 per meal.
General Information
Registration Fee
The registration fee is payable upon registration and is non-returnable.
Acceptance Deposit
The acceptance deposit is payable to secure a place and will be repaid without interest by means of a credit against the final account from the School after the pupil leaves. If at any time parents take up residence overseas, the School reserves the right to ask for the additional overseas deposits as listed above.
Termly Fees
The termly fees include meals and school textbooks, but not public examination fees, uniform, optional extras, or transport costs. The fees for each term are payable in advance, either on or before the first day of term. Alternatively, a monthly instalment scheme is available, operated by School Fee Plan (See School Fee Plan Information Flier below or visit the School Fee Plan website). Interest is charged on late payment. If fees remain overdue, we reserve the right to exclude your child from School. Any such action will not prejudice our right to payment and you will remain liable for all sums due to us. However the fees are paid, the contractual liability remains with the signatories of the Acceptance Form.
Optional Extras
Music
Tuition can be given in any orchestral instrument as well as piano, guitar and singing and lessons are billed per 30 minute lesson.
Sport
Extra coaching is offered in Cricket, Golf, Lawn Tennis, Real Tennis, and Squash at a range of costs not exceeding £134 per term.
Insurance
The following pupil insurances are available to parents:
Private Medical insurance with AXA PPP – this is optional and costs £126 per term. Click here for full details on our Pupils' Healthcare Scheme.
Private Medical Scheme with Axa PPP - see form below.
Private Medical Scheme Q&As - see form below.
All parents wishing to take out private medical insurance for their child MUST complete an AXA PPP application form.
Personal Effects Insurance – this is optional and costs £7.73 per term: Personal Effects Insurance Leaflet Personal Effects Scheme Q&As - see forms below.
Personal Accident insurance (including Dental) – this is compulsory and the cost is included in the School fees: Personal Accident Insurance IPID Personal Accident Insurance Q&As - see forms below.
School Fees Refund scheme – there is also an opportunity for parents to pay an additional termly charge to participate in the School's Fees Refund scheme - see form below, whereby you can obtain a proportionate refund of fees if your child is absent from school for periods of time due to illness etc.
You can sign up for the optional schemes by completing the Opt-In form - (see below for form) and the termly premiums will be charged in advance on your School fee invoices. Any enquiries relating to these insurance schemes should go to the Bursary: bursary@oratory.co.uk.
The School is insured comprehensively in terms of public liability and for all activities supervised by members of staff. The School takes no responsibility for personal valuables brought into School.
Travel Arrangements
Parents/Guardians must ensure that sufficient sums of money to cover the cost of half-term and end-of-term travel arrangements are sent to the School in advance and kept as pocket money by the School until required.
Military Subsidies
MoD families who claim the Continuity of Education Allowance will be required to pay only the minimum parental contribution of 10% of the fees.
For those families where parents are involved in the military and regularly posted abroad, boarding school is often the only option. Being a traditional full boarding school with 58% of our pupils boarding, The Oratory School boasts many benefits.
We have enjoyed links with the military services, indeed some of our current staff are from military backgrounds. This allows us to offer the best pastoral care for your child, where those on hand can relate to what they may be experiencing.
From a financial point of view, The Oratory School, we go above and beyond for military families. This is because we know the educational, pastoral, and spiritual support that we offer is unique. As a result, we can offer additional military concessions to supplement subsidies already in place for some serving military personnel.
Military families who claim the Continuity of Education Allowance will be required to pay only the minimum parental contribution of 10% of the basic boarding fees in respect of each child in the school, as stipulated under the CEA Regulations, plus all extras incurred as a result of the education of their child at the school.
Service Families Brochure
Quote from an Oratory Parent in the Armed Forces:

"Pupils at The Oratory benefit hugely from the practically limitless support they receive from their Housemaster and Housemother. Other members of staff are also very supportive, understanding that life can be different for a forces child. The pastoral system at The Oratory School is second to none. While our son has been at The Oratory we have lived in the UK, endured a lengthy Operational Tour and moved overseas, living in a different time zone.
The Oratory has a big school feel but a diligent and caring focus for each child. For our son, the co-curricular activities, sport, and the CCF has truly allowed him to understand what he wants both now and in the future.
Staff at The Oratory understand how important communication home is to every boarder. Our son's Housemaster managed time zones, timetables and landlines to enable our son to speak to his Father as often as possible when he was deployed in Mali.
The Oratory's management of all matters relating to COVID-19 has been utterly outstanding. We had to extract our son with only 12 hours notice owing to border restrictions where we are posted. Nothing phased the Housemaster or school. Our son was in a taxi to the airport 12 hours after we notified the school and at his desk at home conducting lessons remotely 36 hours after arriving home. The remote learning timetable has been efficiently run and handled with regular contact with staff. It is almost as if The Oratory had done it all once before. Sending our son to The Oratory has been one of the best decisions we have ever made."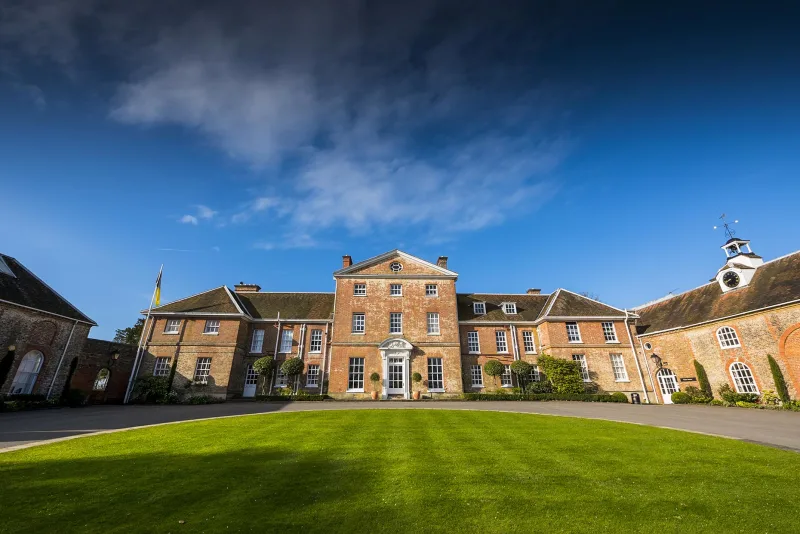 Double Click To Change The Link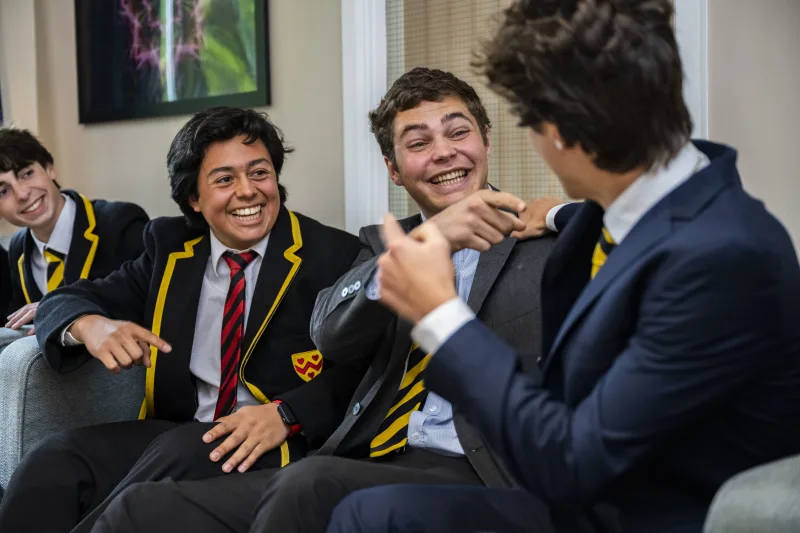 International Applications
Double Click To Change The Link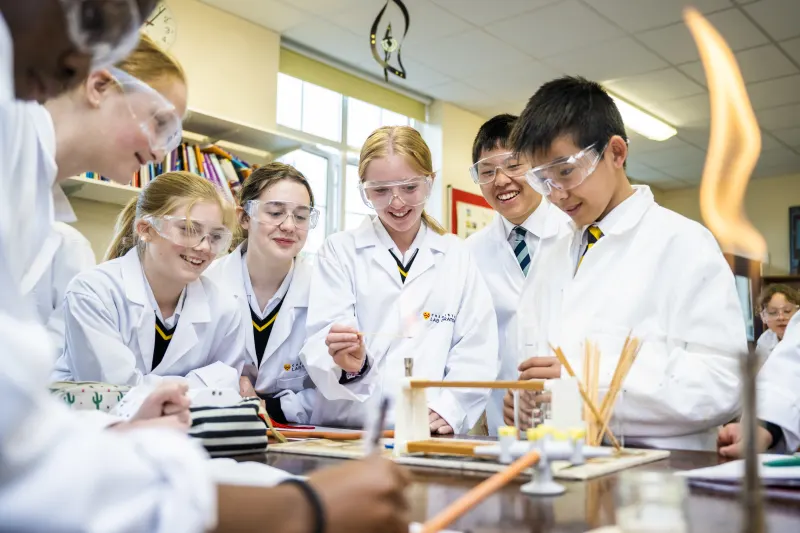 Double Click To Change The Link