Oratory LAMDA Exam Distinction Success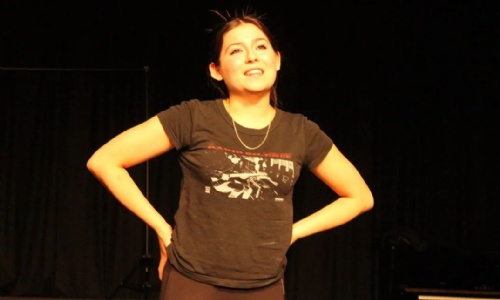 LAMDA is delighted to report that all 12 Oratory pupils who took their examinations in March this year have been awarded Distinctions and where appropriate, UCAS points. This is a huge achievement, particularly as the majority of pupils were taking their Silver Medal (Grade 7 exams) whilst preparing for their GCSEs. Huge congratulations to everyone!
"As a performer, you are evocative and dramatic. You inhabit an illusory character with empathy and awareness. You use humour and gravitas with flair, and there is an underlying sense of integrity and purpose as you take ownership of a playing space."
These are the words of the LAMDA Examiner about one of the pupils who took his LAMDA examination recently.
A special mention goes to U6th Former Audrey, who took her Gold Medal Solo Acting exam. Audrey has embraced all that LAMDA has to offer over her years of study here and we hope that this has enriched her school experience as she prepares to leave The Oratory this July.
If you would like to consider LAMDA lessons for your child, please contact lessons@lovelamda.uk for further information.