Oratory Musicians gain places in National Youth Training Choir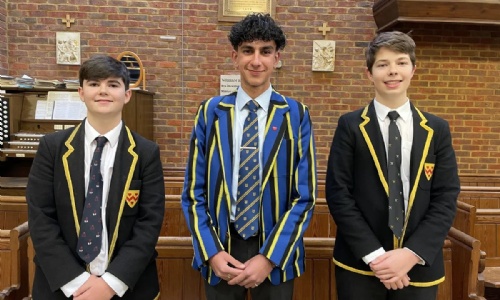 We are delighted to announce that three of our Oratory musicians, T. Smith, O. Rae and A. Donnai-Jessop, have been given places in the National Youth Training Choir, following a rigorous audition process.
The National Youth Training Choir sits at the heart of National Youth Choir GB and provides a training ground for singers to develop their vocal and musicianship skills.
Stephen Burrows, Director of Music, says "We are very proud of our wonderful young Oratory musicians, who now have their singing ability and love of music recognised at a national level."