1st Form History's visit to The Tower of London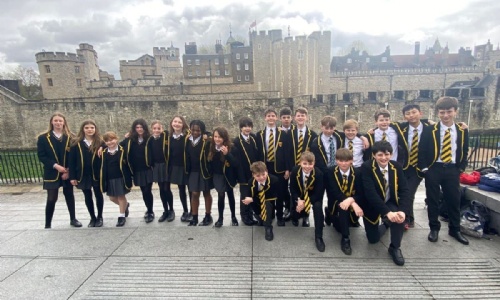 The group visited various sites around the Tower such as the White Tower; Jewel Tower, execution site, Bloody Tower and Medieval Palace. Alongside this, there was the opportunity to take part in a workshop with a Norman character. This was an interesting insight into the impact of the Norman Conquest on the country, most notably on language and the power structure within England as William the Conqueror came to the throne having won the Battle of Hastings.
It was a fascinating day for the group, particularly in the context of the upcoming Coronation of King Charles III and the role of Kings and Queens over the centuries. Sadly much of the Crown Jewels collection had been removed from the tour as part of the Coronation preparations, but we were able to learn about how the various items will be used!