The Oratory Community helps with Henley Regatta River Clean-up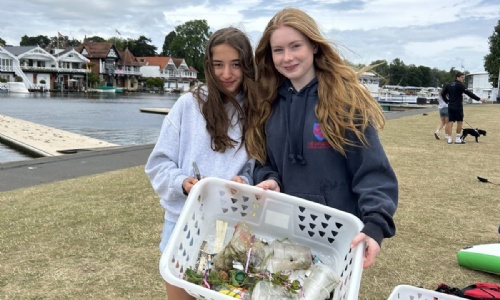 It was great to join forces with members of the local community and rowers from Henley Rowing Club, Shiplake College and the surrounding area to help combat river pollution after Henley Royal Regatta on Monday 3 July.
Oratory pupils, parents and staff took to paddleboards to help with the big tidy-up, which was organised by Sustainability Ambassador and Oratory parent, Lynne Lambourne. The group, led by Lynne and former GB rower Greg Searle, covered the stretch of water from the Leander Club to the Upper Thames Rowing Club on the Berkshire bank, returning along the Bucks bank.
The clean-up was followed by an insightful talk from Ally Mitchell from Ocean Plastic Pots, a leading plastic pollution expert. A great day was had by all, whilst helping a worthwhile cause.