Millie, L6th Former unveils 100th defibrillator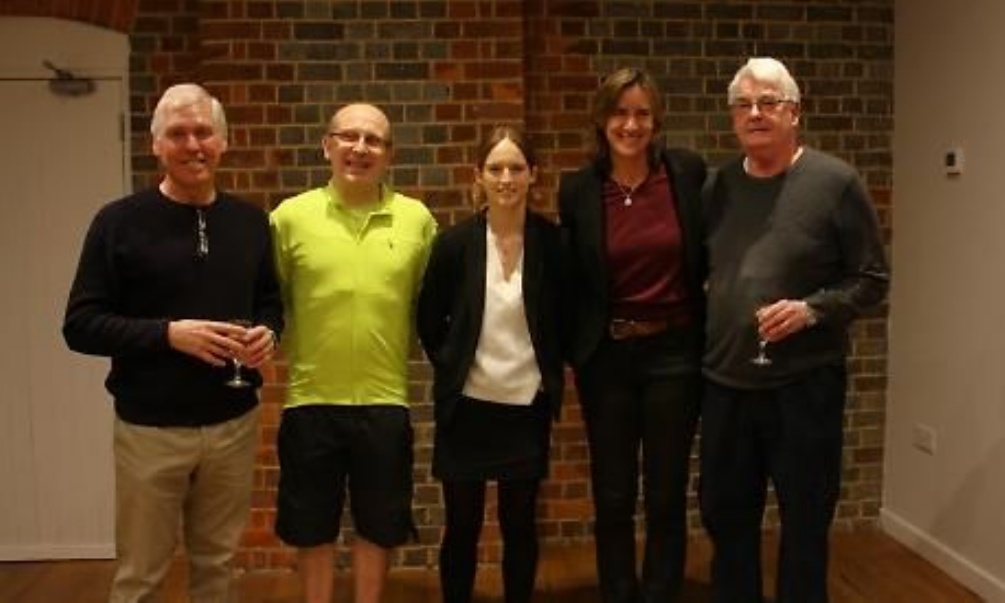 Well done to Oratory 6th Form student Millie of the charity Millie's Dream on the installation of the 100th defibrillator in our local area, an incredible achievement!
The charity, set-up by Millie's mother has installed its 100th defibrillator 10 years after its inception. The life-saving device went up outside Eye and Dunsden village hall in Dunsden Green this Monday.
Millie cut the ribbon to officially unveil the new device alongside Olympic Rowing Champion Dame Katherine Grainger, a long-serving patron of the charity. They were joined by trustees of the village hall, volunteers who maintain the devices and three cardiac arrest survivors.
Sarah Roberts, Millie's mother and Founder of Millie's Dream says "We are thrilled that Millie has unveiled our 100th community defibrillator. This was a momentous occasion, where our patron Dame Katherine Grainger - 5 times Olympic champion and supporter of Millie's Dream - alongside Millie cut the golden ribbon. Alongside our volunteers, Paramedic Suzanne Stickley and other supporters, we were joined by 3 fathers who will be able to celebrate Christmas this year with their families as a result of surviving Sudden Cardiac Arrest due to the use of 3 of our donated Defibrillators. It was a truly special evening and the gentlemen's presence made all our efforts so incredibly worthwhile."
Dr Vicky Fogg, Wootten Housemaster at The Oratory says "We're so immensely proud of Millie and all she has done to serve our local community. To know people are alive today because the Millie's Dream defibrillators are available and put to use is beyond words!"

Millie's Dream started as a result of Millie's own heart condition. To date, the charity has raised over £150,000.
Read more about Millie's Dream in this week's Henley Standard.