Old Oratorians play Reading Abbey in a Charity Rugby Match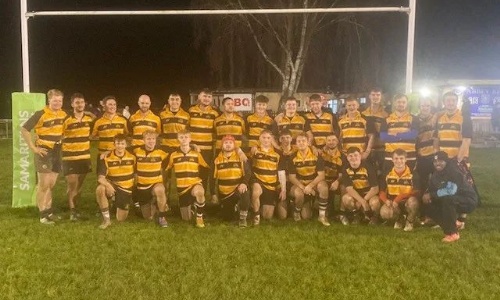 The Old Oratorian XV, affectionately known as 'The Cardinals', were back in action over the Christmas break against Reading Abbey. With over 25 former pupils with leavers ranging from 2008 to 2022, it was a great occasion with the game being played for the charity Oxfordshire Mind. On the field, the OOs rolled back the years with a commanding 36-0 victory with tries from Morgan MacRae (2020), Iwan MacRae (2017), Matthew McDonald (2017) and Toby Winterbottom (2021). Former 1st XV captain George Probyn (2017) captained the side and led by example throughout. We were also thrilled to have our very own Head of Rugby, Mikey Hennessy, take part in this match.
The side are due to play Reading Abbey again over Easter. A confirmed date will be circulated in due course.