L6th Form English Literature and Theology: Hamlet talk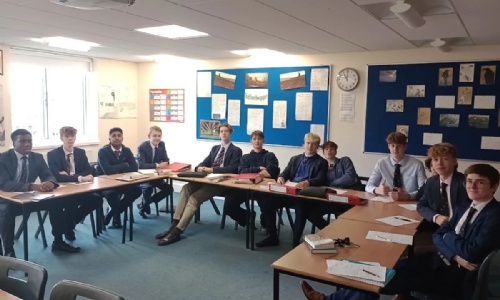 L6th Form English Literature and Theology pupils were treated to an excellent talk by Fr Elliott on the status of ghosts in Shakespeare and early modern England this weekend.
Fr Elliott began by putting the pupils on the spot to develop a timeline from the Reformation to Shakespeare's death. He then produced slides on plays - such as Thomas Kyd's The Spanish Tragedy, a lost Hamlet play, and Seneca's Agammemnon - which may have influenced the representation of the ghost in Shakespeare's oeuvre.
This theatre history was followed by a consideration of ghosts in Theology and early modern popular culture. Pupils found this engaging talk very thought-provoking and helpful for their study of Shakespeare's revenge tragedy.