Musicians' trip to see Tosca at the English National Opera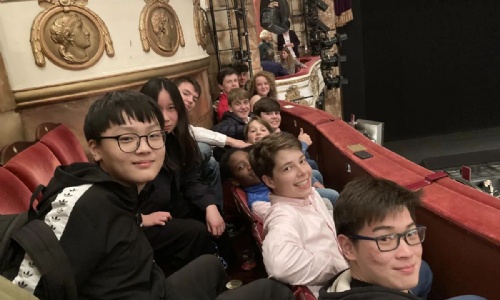 On Saturday 8 October, Oratory Music took a group of young musicians to the Coliseum in London, the home of English National Opera, to hear Puccini's masterpiece, Tosca. The pupils were fortunate to have allocated some of the best seats in the house, in the Dress Circle, which gave them an incredible vantage point to experience this wonderful production.
Tosca is a tale of love and betrayal, with lots of high drama on show. The sounds from the singers and orchestra alike were simply world class. Oratory Music cannot wait to return for their next trip!